SDF NEWS MARCH 4, 2017
Pastor's Remark
I'm leaving for India tomorrow so I want to send this out to you now. Please remember to pray for me as I travel with Elder Larry Evans of GC and Marvin Budd (Berrien Springs, MI) for two weeks. We will be giving workshops, attending meetings, preaching, teaching, visiting schools and an orphanage, and so on..
Ministry
• Our 1st Elder and I, along with a few members of SDF, went to the pre-session meeting at the Collegedale Community Church on Sabbath afternoon, February 11, 2017. We listened to many reports that were shared by president Ed Wright and his 6 vice-presidents..
Gary Rustad, General VP, asked me to give a very brief story to the audience after his camp meeting report. I shared a story about a Deaf family who drive 4.5 hours one way from their home in Virginia to worship with us at SDF, then drive another 4.5 hours back home each month. Why would they do that? It was because of the language, ASL, which is used at Deaf Church. During the other Sabbaths when the family isn't at church, they joined us online via the Internet..
• Elder Mario Romero (Orlando, FL) has a report to share with you. Let us rejoice with them and continue to keep them in your prayers.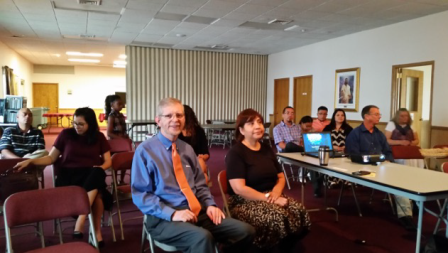 Pastor Paul Kelly and his wife, Tina, visited the Orlando Group at Kress Memorial SDA Church in Orlando, FL, on Sabbath February 25, 2017. A total of 16 attended the service, 11 were deaf including 2 deaf and 1 hearing visitors. The service was followed by a potluck where members and visitors had an opportunity to socialize and meet each other. Thank you Pastor Kelly and his wife for this much needed visit, it was like a revival because members and visitors who haven't been to church came back and some of them decided to come back on a regular basis. Please keep the Orlando Group in your prayer list as many of us are facing many challenges..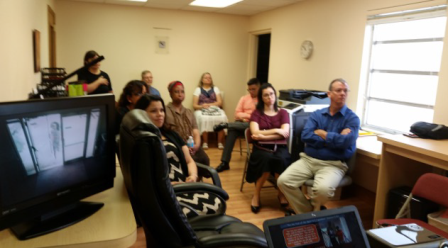 Upcoming Events
The 12th Annual Southern Deaf Camp meeting will be held at Cohutta Springs Convention Center in Crandall, GA, August 9-13, 2017! Mark this down on your calendar. You won't want to miss it!.
Prayer
• India mission trip
• Orlando Deaf group.
In Closing...
Remember to stay faithful and true to our Lord Jesus Christ.

"Let us not grow weary in doing good, for in due season we shall reap if we do not lose heart." –Galatians 6:9 NKJV