SDF NEWS FEBRUARY 8, 2017
Pastor's Remark
Can you believe we have just started chapter 6 of the Book of John. I've started the "Bible study" sermon series in which we go verse by verse, passage by passage, since August of 2016. I'm enjoying the study myself, and I hope you are enjoying the in-depth study as you join me every Sabbath. If you have not, I invite you to join me at 11:30 either at church or online. God bless.
Ministry

• Have you seen our church's new website? If not, I urge you to take a look and spread the word among your friends. The web address is www.deafchurchonline.org. Many thanks go to our own webmaster, Mario Romero (Orlando, FL). He has spent many hours redesigning the new look and I hope you like it very much. If you have any suggestions, please contact Mario. Please remember to continue praying for our Internet Ministry as we continue to broadcast our ASL worship service live every Sabbath.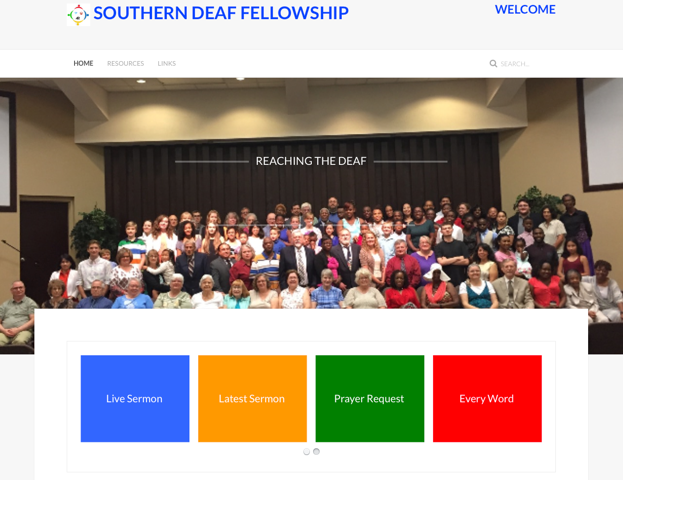 • The 32nd Constituency Session of the Georgia-Cumberland Conference will take place this Spring and delegates are required to attend.
In Closing...
Remember to stay faithful and true to our Lord Jesus Christ.

"Let us not grow weary in doing good, for in due season we shall reap if we do not lose heart." –Galatians 6:9 NKJV